---
"This is one of the best platforms in the UK" – Matt Allen (Artist)
"This is one of the best platforms in the UK" – Matt Allen (Artist)
---
SPILL YER TEA #2
PARTICIPATING ARTISTS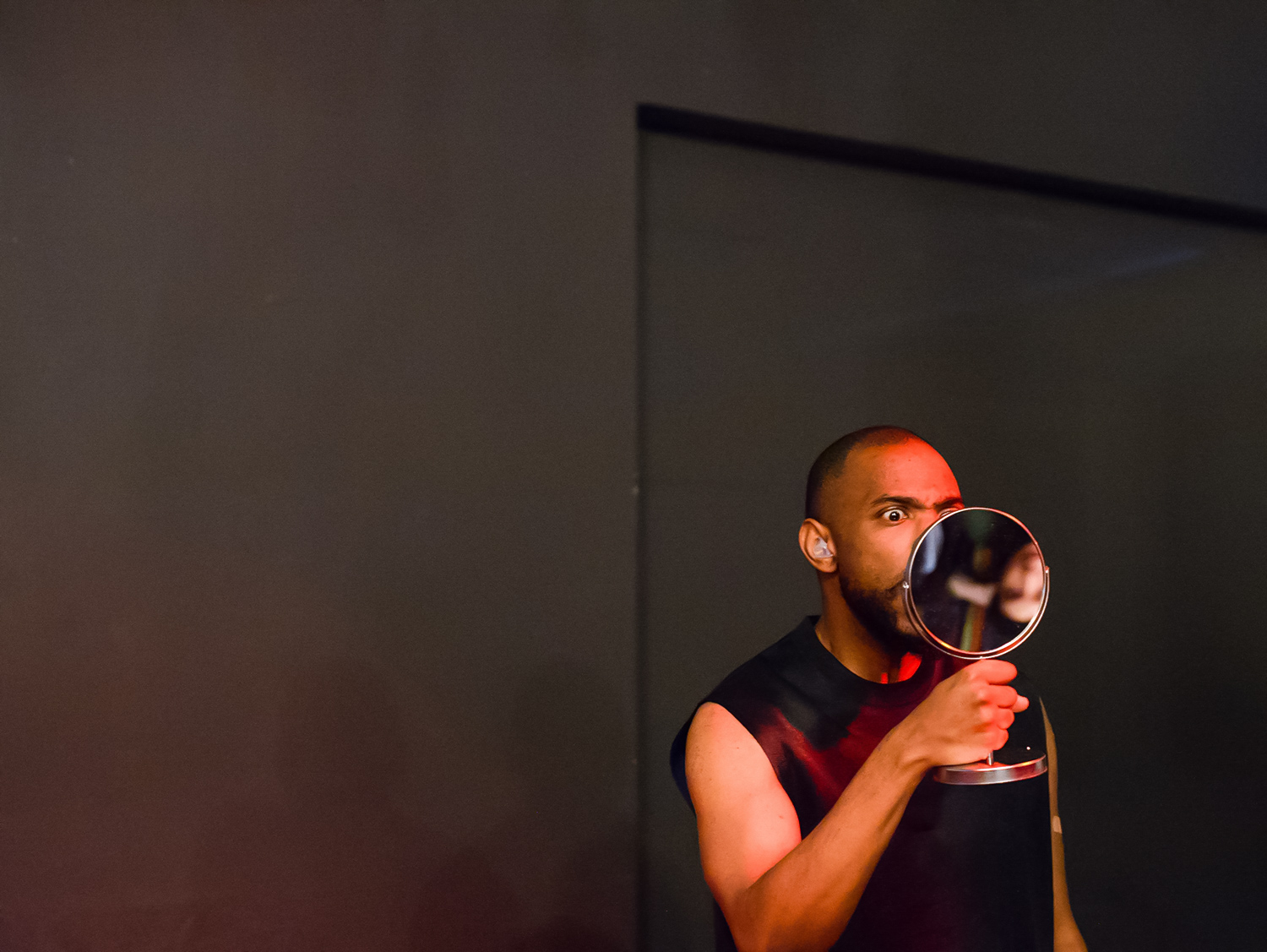 Sylvain is interested in sampling intimacies about people who don't belong to a determinate identity, gender, class, colour or nationality. Data Sampling/ Ghost Suffering is a performance in five movements. It explores the muscular tension when the body accepts that it is the host of both its own and others' memories. Sylvain uses the muscular tension as an informative sample. The original sample is then resequenced through five body parts, five memories, five periods and places. Sylvain Souklaye is a Brooklyn-based French multimodal artist. He is working at the intersection of live performance, sound art, performative installation and social research.
Image: Marcin Sz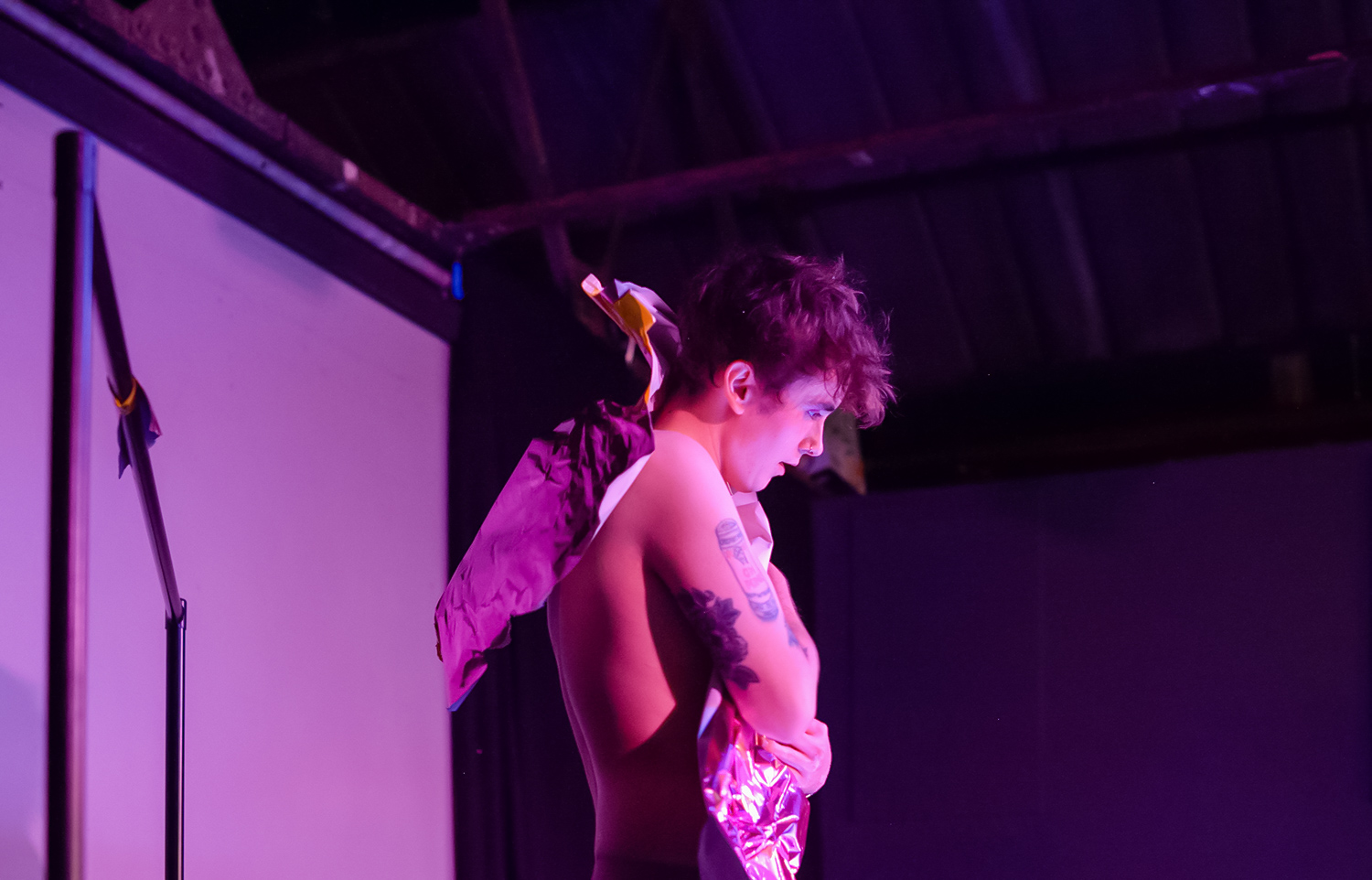 The Ballad of Me and My Brain explores Oliver Tennant's struggle and battle to over come and understand OCD in playful and meaningful ways. Oliver uses tasks, repetition, games, shampoo, Hollywood blockbusters and distortion to present what he describes as an ode to mental instability. Oliver is a Liverpool based Performance Maker; he studied at Salford University and has an MA in contemporary performance.
Image: Marcin Sz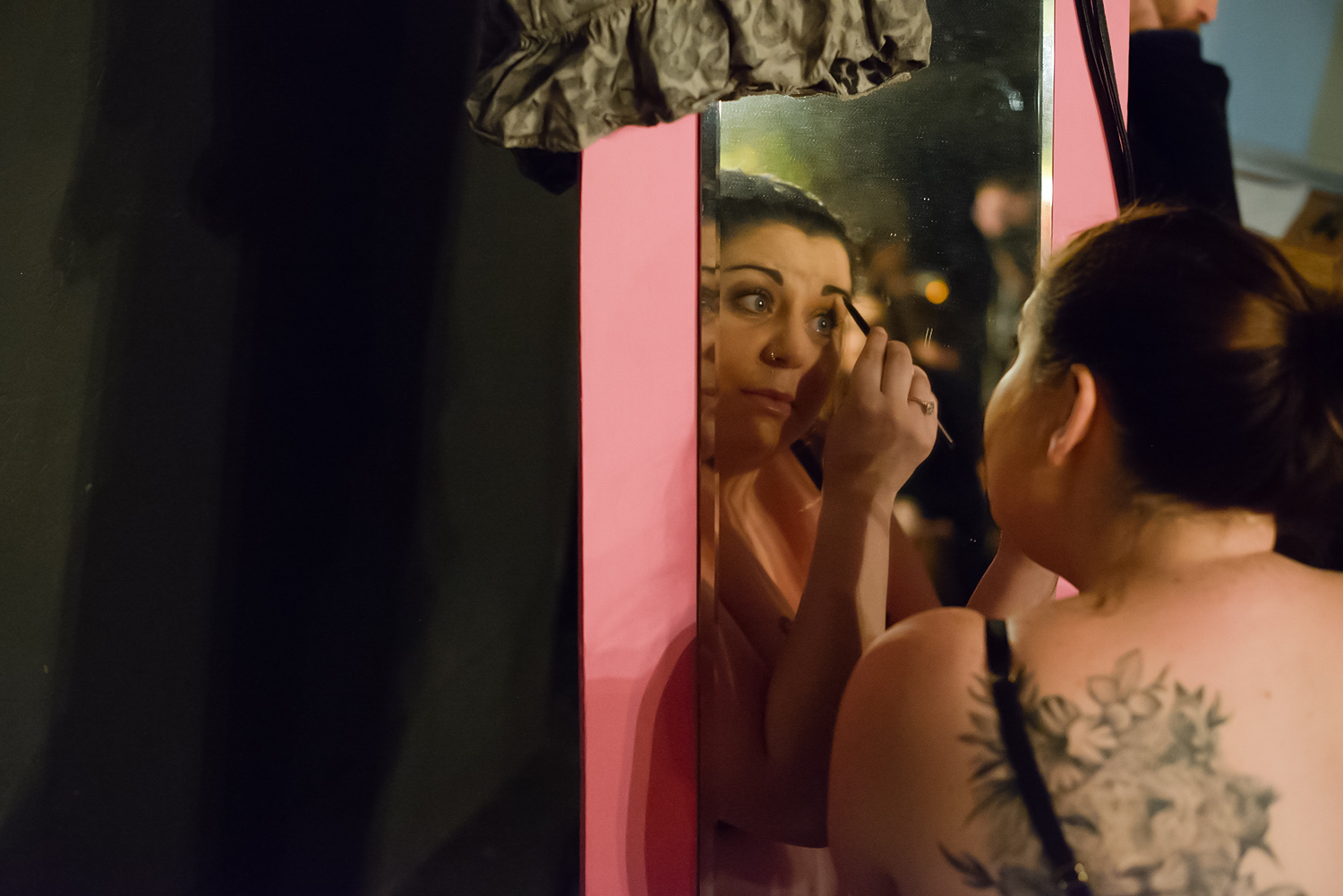 A Proppa Lady explores the way women can be treated on a night out. Last year, Charlotte was in a club, dancing the night away, when a man out of the blue put his hand up her dress and grabbed her bum. When she told him that his behaviour wasn't ok, he replied: 'Calm down love, it's only banter – take it as a compliment Charlotte's practice explores her life and her experiences through interactive storytelling. She uses unconventional sources that others may avoid as material to test the empathy of the audience.
Image: Marcin Sz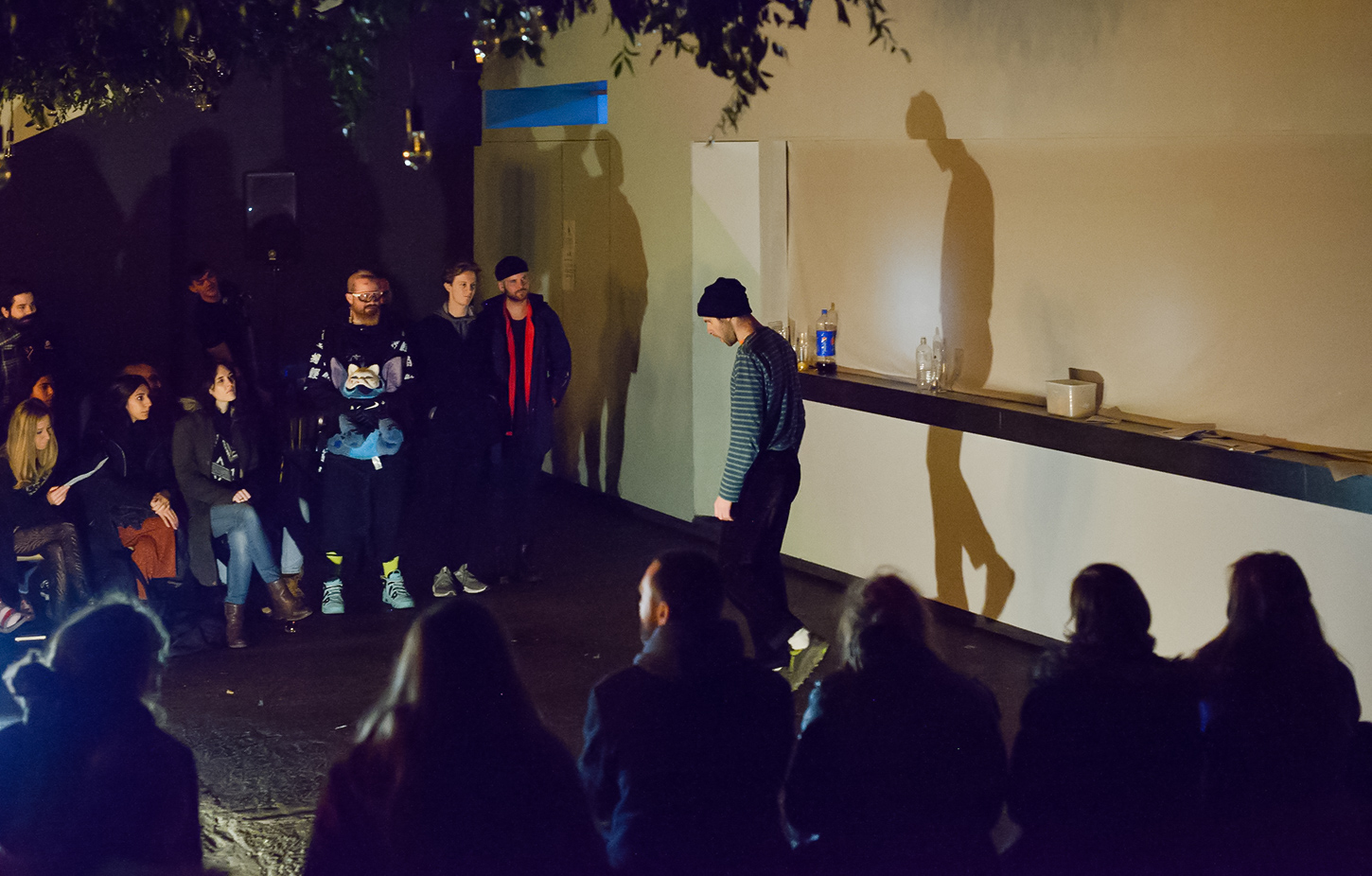 William Lang is a performer and dance artist based in Liverpool, whose practice explores queerness, the un-trained body and the ephemeral through improvisation scores. His work explores feelings, everyday heartbreak and human emotion. His current research is leading him to explore notions of loneliness.
Image: Marcin Sz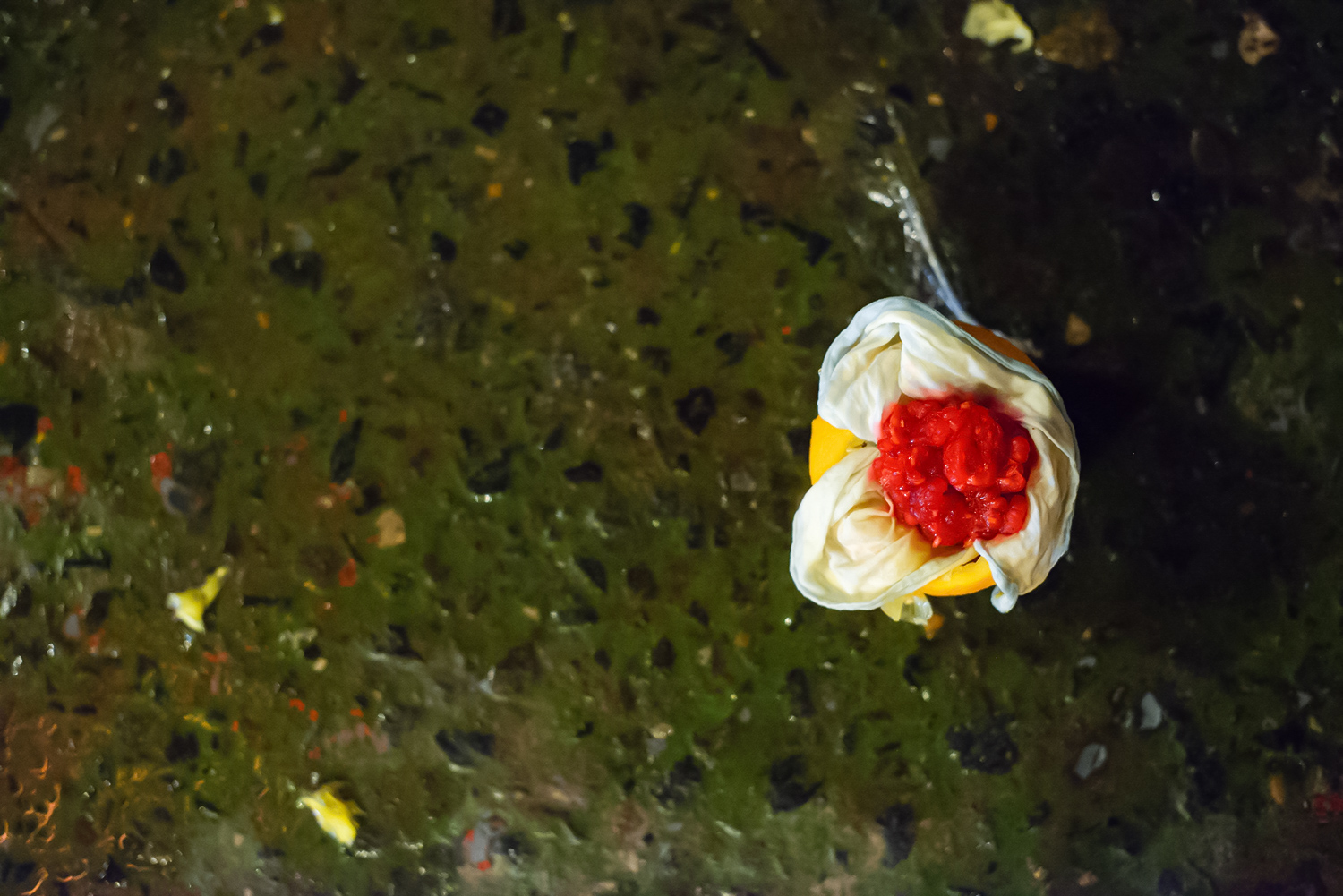 AL 's current practice explores performance as a frame for queer collaborations between (so-called) human and nonhuman forms, agencies and environments. The methods rely on sensuous and affective modes of communication. The outcomes exist in a condition of voluntary estrangement from social media and documentary platforms. As a result, the work is not new or innovative but sustained in a state of vital precariousness. It hopes to be assisted and attended by other visions, intuitions, mediations. It aims to give and receive in measures that can support the urgent and necessary work called art-making.
Image: Marcin Sz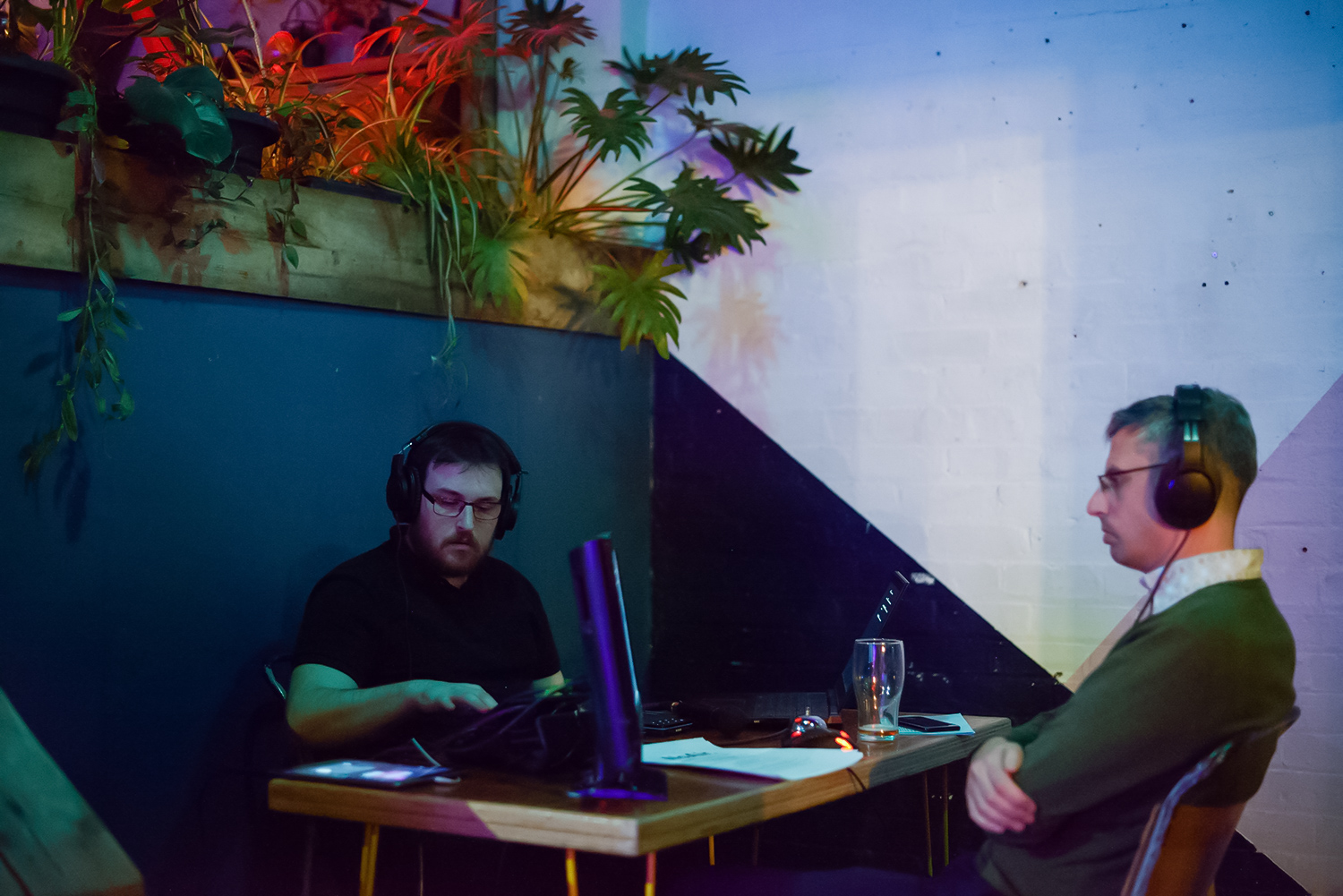 Sit. Take a moment. Breathe. In for three. Hold for two. Out for four. What do you want to know? What should I share with you? Look me in the eyes. Put on the headphones. Welcome to my world. NoAir is an interactive artwork by Closed Forum. The artwork explores anxiety, knowing your place in the world and trying to find your purpose.
Image: Marcin Sz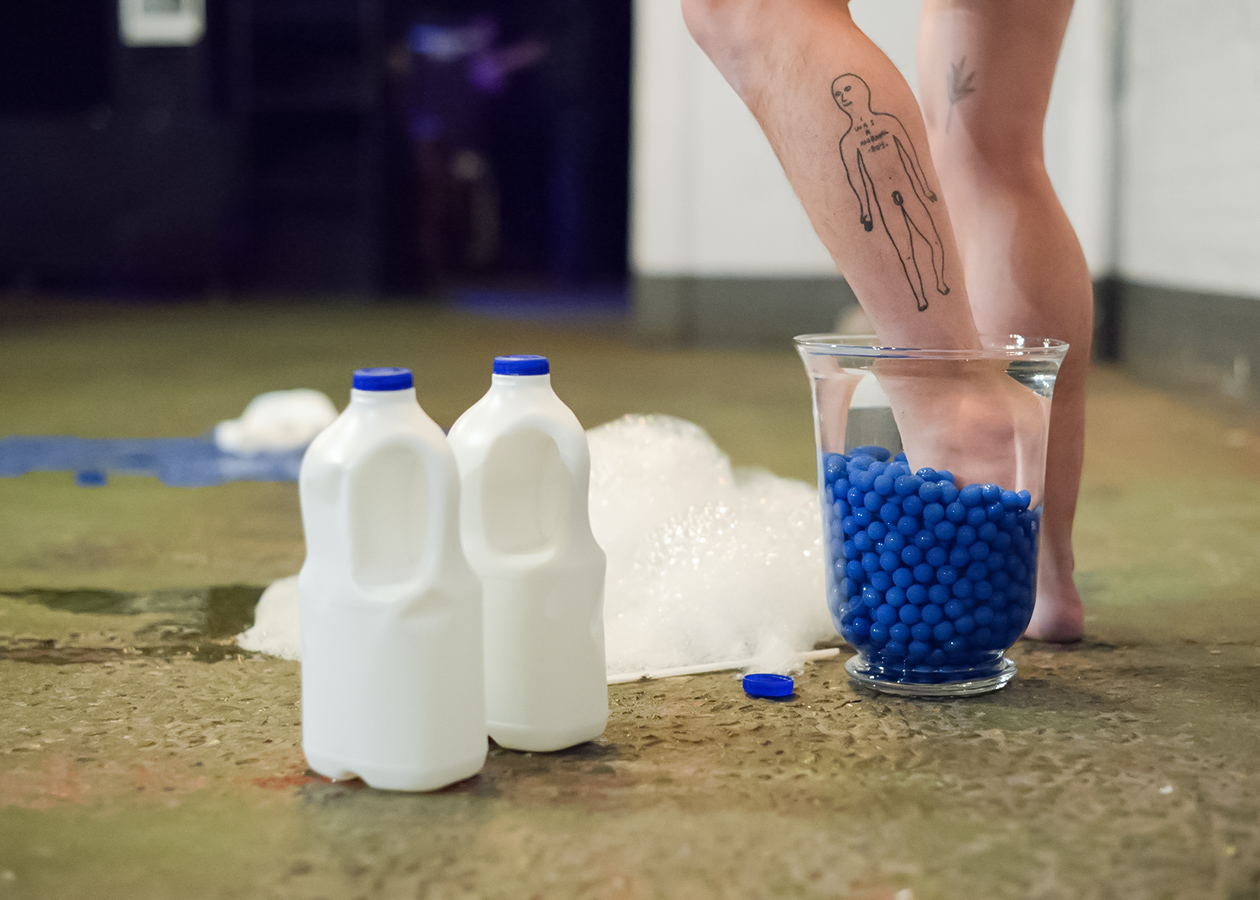 One foot partially submerged in cold water, his other foot on the ground, struggling to keep his fulcrum upright. In his hand a familiar plastic milk bottle, filled with bubble liquid. Slowly he blows into a straw, hyacinth-shaped bubbles sprouting from his mouth. Forcing Hyacinth silently weaves a narrative that hints at the Greek mythology of the hyacinth flower + the botany process of forcing bulbs to flower — a commentary on the pressure, self-inflicted or otherwise, of growing up
Image: Marcin Sz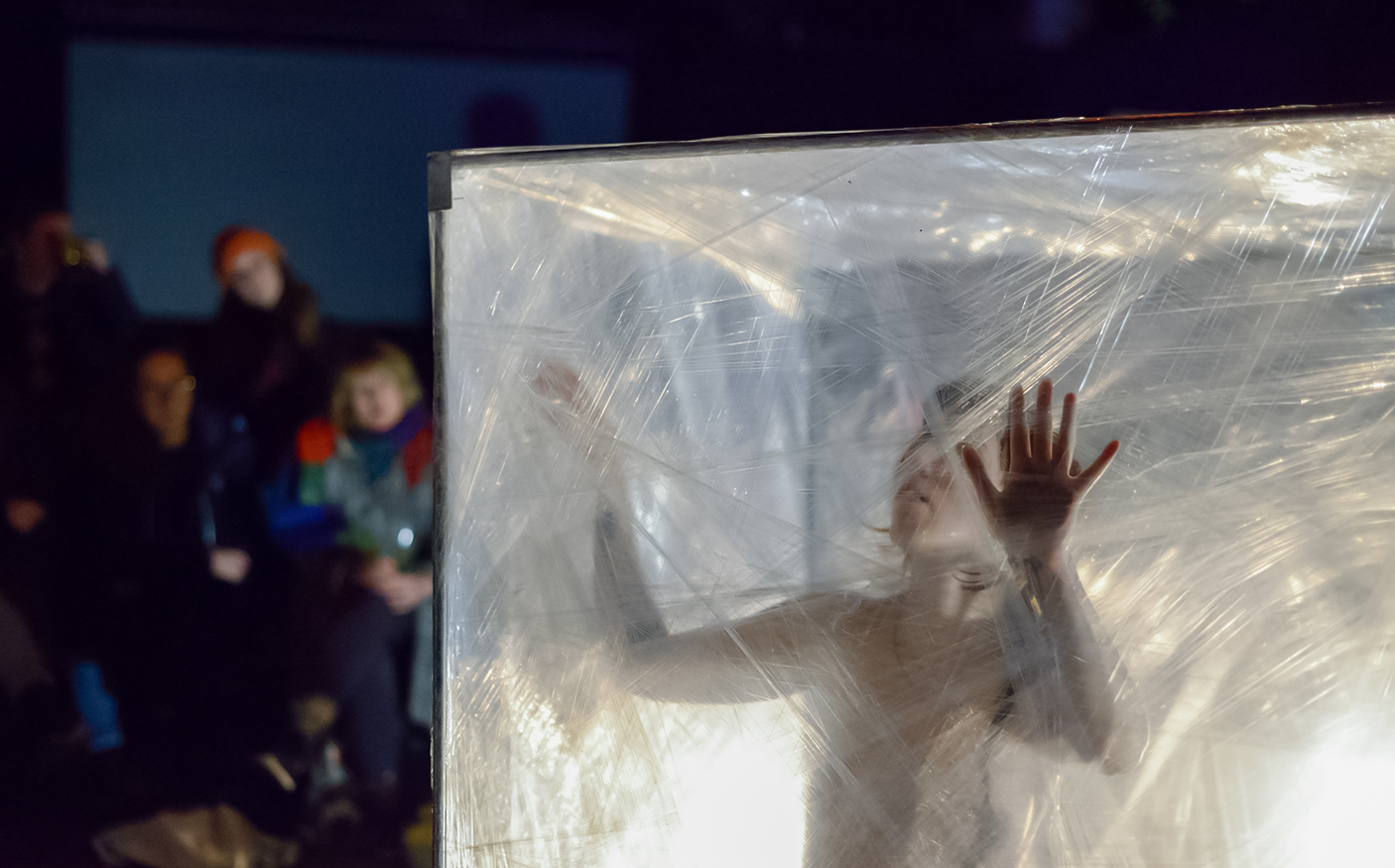 Out of the Box is a performance work about the liberation of the self through force of will; an act of defiance breaks down the barriers to expansion. "The box" is a constructed internal/mental space. From comfortable and comforting it can turn constricting and suffocating, trapping ones mind in a limited worldview or inhibiting development. Whether constructed by the self or society, this entrapment necessitates the need to break free in order to breathe again, to redefine and reconstruct oneself. After this is done, may it never happen again may we all be free from boxes, however safe, however comfortable, because those are the most dangerous ones of all. Alice Karveli is orginally from Athens, Greece but has been based in London since 2014. She works across a variety of mediums with a focus on performance.
Image: Marcin Sz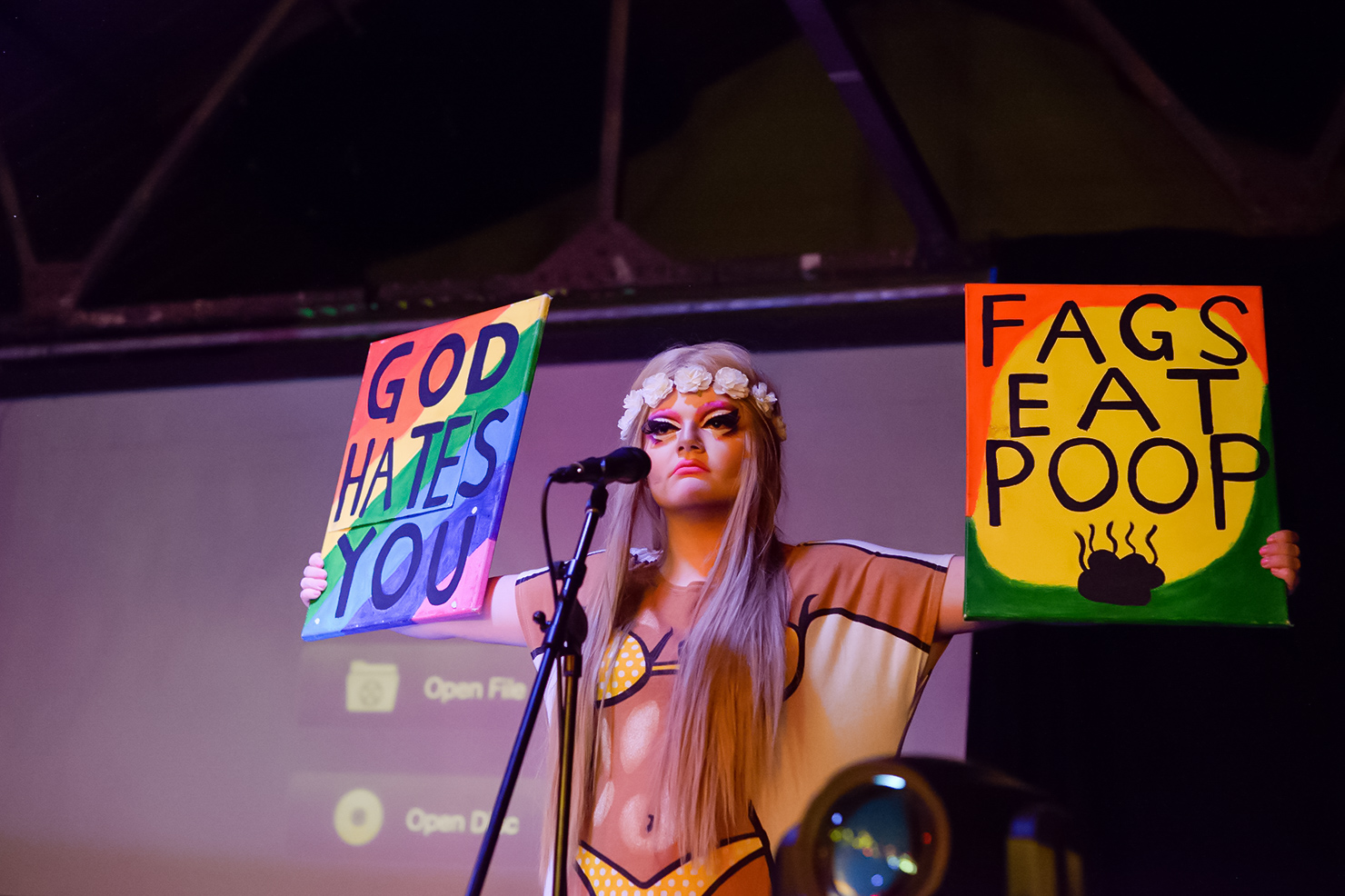 Orig(anal) Sin is a criticism of the infamous Westboro Baptist Church's protest methods and belief's…but as a fabulous drag cabaret! Connor Coxx, mimic's the church's use of colourful homophobic signs and parody songs as lip syncs, sing alongs, and monologues. The idea behind this is to not say Christianity is harmful to the queer community, but more to try to unite the two communities Connor is a part of. It also explores notions of complicity, allowing the audience to join in this hate speech, as the church does to its younger members as soon as they are born.
Image: Marcin Sz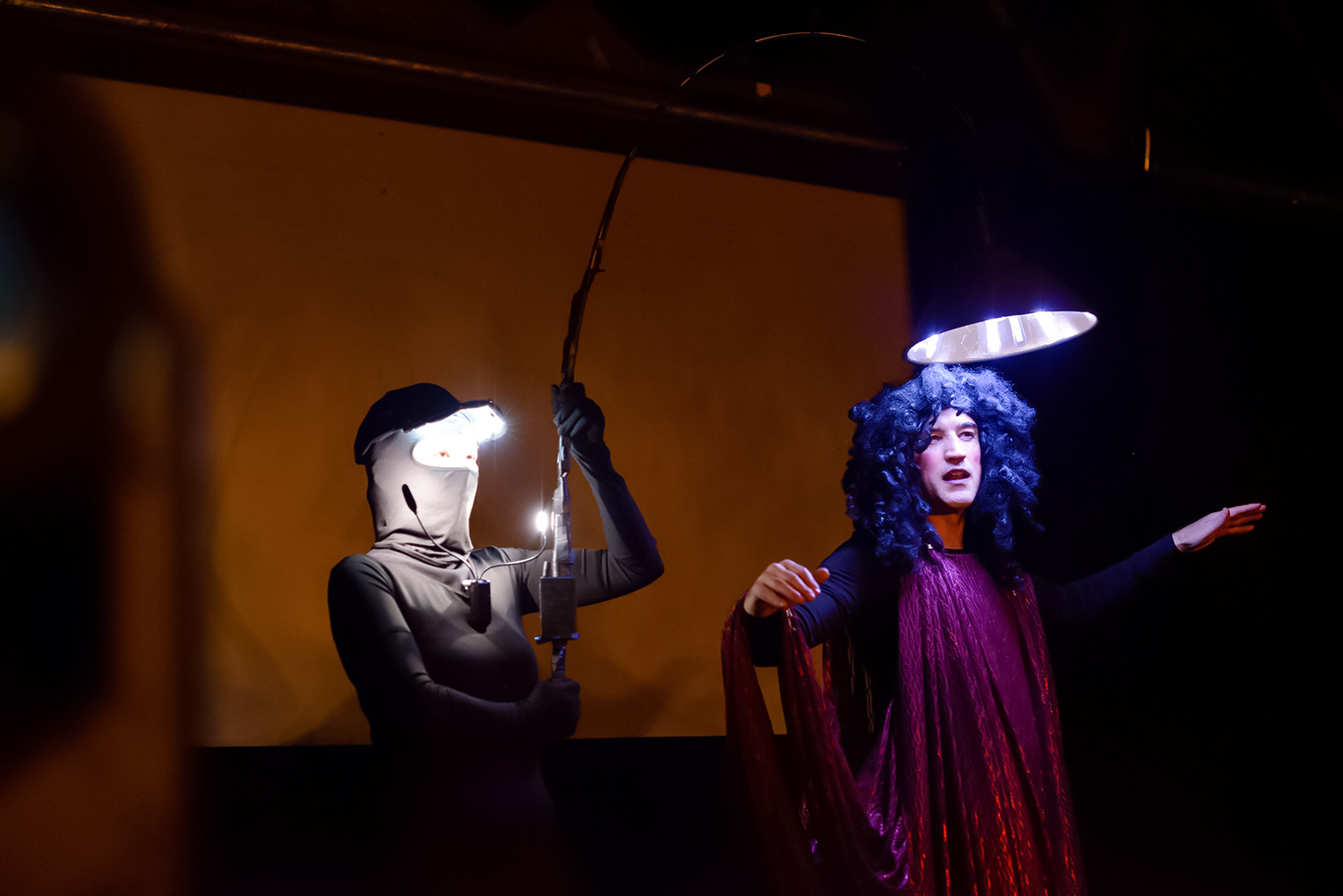 Welcome to a world where the Sirens are the unsung heroines, Ulysses will never be the hero he wants to be and Giant Crabs are taking over. Sirens, Men and Crabs is a surreal blend of clown and dark comedy that will turn Ancient Greece upside down. Teatro Pomodoro is an award-winning international theatre company made up of performers and creators from 5 different countries ( Canada, Italy, Japan, Spain and UK).
Image: Marcin Sz
---
Spill Yer Tea #2 was supported by: