Date: 12 May 2022

Time: 19:30 – 22:00

Venue: Derby QUAD, Market Place, Cathedral Quarter, Derby, DE1 3AS
Reet Good was an electric, dynamic and trail-blazing event of Live Performance Art, facilitated by Performance N' Tha, that took place at QUAD in February 2022. It sought to break down barriers, challenge preconceptions and boldly centre and illuminate the work of Deaf, Disabled and Neurodivergent Artists.
Performance N' Tha return with a Digital Screening of Reet Good followed by a Q&A with all the participating Artists. The Reet Good film shares the ideas behind the project and the processes that led to the live event.
See the six Deaf, Disabled and Neurodivergent artists collectively share and co-create the Reet Good work and learn why Deaf, Disabled and Neurodivergent artists deeply need spaces to share, create and reimagine work.

Participating Artists: Pierce Starre // Gemma Marmalade // Samm Shackleton // Paula Clarke // Niamh Meehan // Alice Colquhoun
Reet Good has been conceived by the neurodivergent led platform Performance N' Tha with the generous support of UK New Artists in collaboration with Derby Theatre, QUAD and Heart of Glass with funding from Arts Council England. Reet Good's core mission is to empower artists to articulate and develop their individual praxis within a temporary autonomous environment of co-creation and collective sharing.
---
REET GOOD PARTICIPATING ARTISTS
Samm Shackleton is a visual artist and recovering alcoholic working across performance, moving image and writing. Their work is a sharing of their life in both active recovery and active addiction, and is largely preoccupied with the spaces that exist in between. Their live work is often informed by relationships they hold with drug/alcohol service users in the context of a culture that at least encourages addiction, and at most ensures it. Sobriety has shone a light on their abject reality. Using queer, meditative rituals and actions Samm looks to access other spheres of existence. Through process-led and site-specific work they give visibility to excluded experiences without sensationalising them. After 10 years in active addiction, Samm is now 15 months sober. Last year they participated in a public offering at ]performance space[, Folkestone, facilitated by VestandPage and Joseph Morgan Schofield and was an "assisting performer/artist" for Shabnam Shabazi and her performance at SPILL festival, Samm also performed at Art Core gallery in Derby, as part of group show "Playground".
Image: Francis Ana
Gemma Marmalade is a contemporary British artist and has completed doctoral research in 2022 titled: In A Manner of Speaking: The Subversive Voice in Performative Art at the Cambridge School of Art, Anglia Ruskin University. Gemma is also an academic in critical and experimental approaches to Photography, and Programme Leader for BA (Hons) Photography at the University of Derby. Gemma's practice is exhibited widely, including Kunsthal Charlottenborg, Copenhagen; The Photographers' Gallery, London; Marjorie Barrick Museum, Las Vegas; The Apulia Film Commission, Bari; and the State Museum of Gulag, Moscow. Her work specialises in photography, video, and performance which playfully negotiate the authenticity of speech acts, history, and science with queer politics.
Image: Matt Rowe
Paula Clarke is a performance artist based in Northern Ireland. Her work, which mines Deaf history, has explored the damaging affects of oralism on the Deaf community and its fight to use its suppressed minority language. Alongside artist Jane O'Brien, Paula produced and performed "The Naked Hands" at the Lyric Theatre in Belfast 2021, which was directed by critically acclaimed performance artist Amanda Coogan. In collaboration with Amanda she also performed in Run to the Rock at the Belfast International Arts Festival (2016). Other performance works include Talk Real Fine Just Like a Lady at Peacock Theatre in Dublin (2017) and Don't Fence Me In with Kids In Control, Belfast (2021)
Image: Amanda Coogan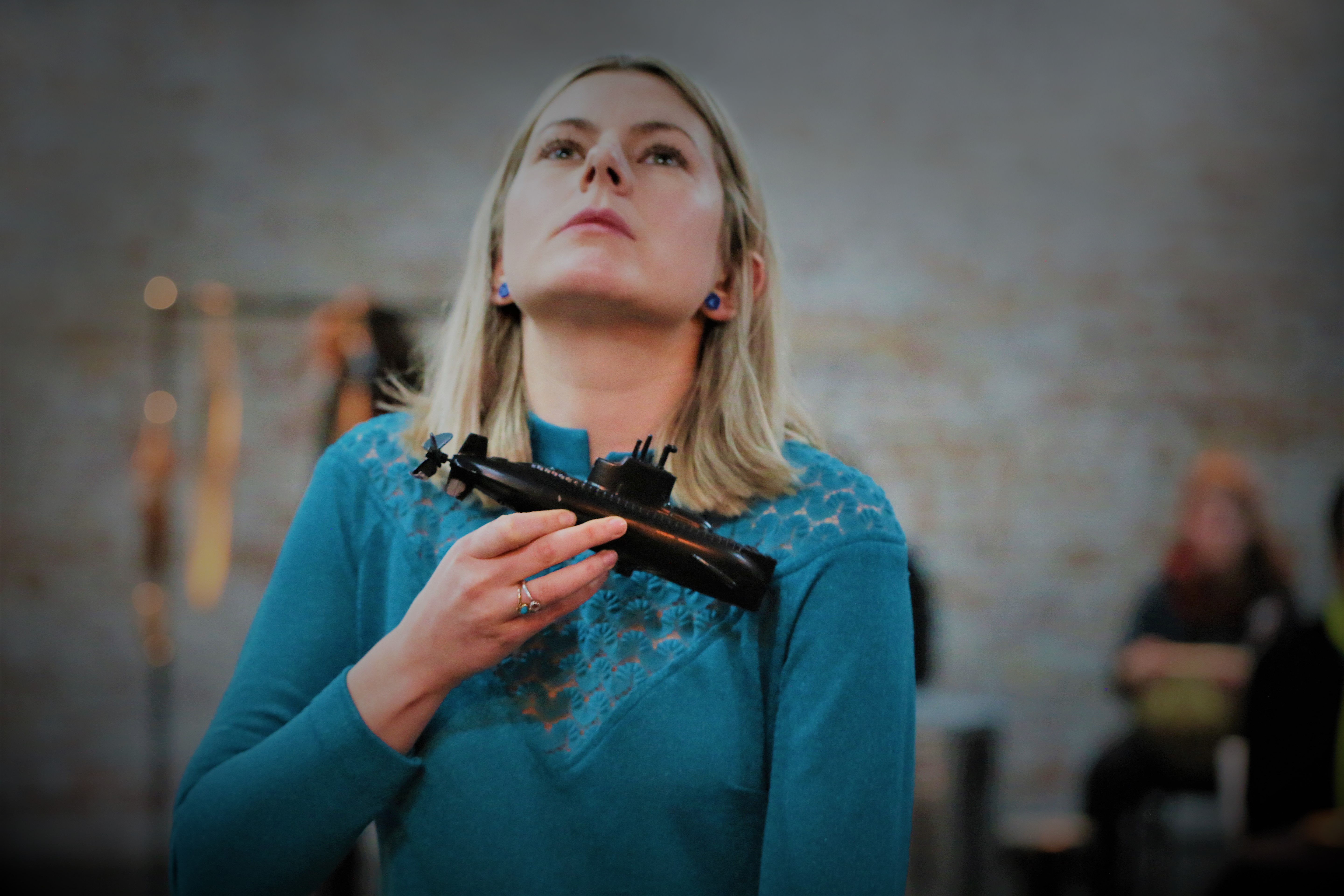 Alice Colquhoun is a neurodiverse performance artist who is interested in ways performance is able to make witness of the personal and political and the ways these become entangled. Her live performance work employs listening, contemplation and voice alongside movement and text. Alice has performed her work internationally at The Centre for Humanities in Utrecht and Roma Tre University in Rome and has collaborated on projects with Cardboard Citizens Music Ensemble, Rebecca Mackenzie, and Amy Sharrocks for the Live Art Development Agency.
Image: Alice Colquhoun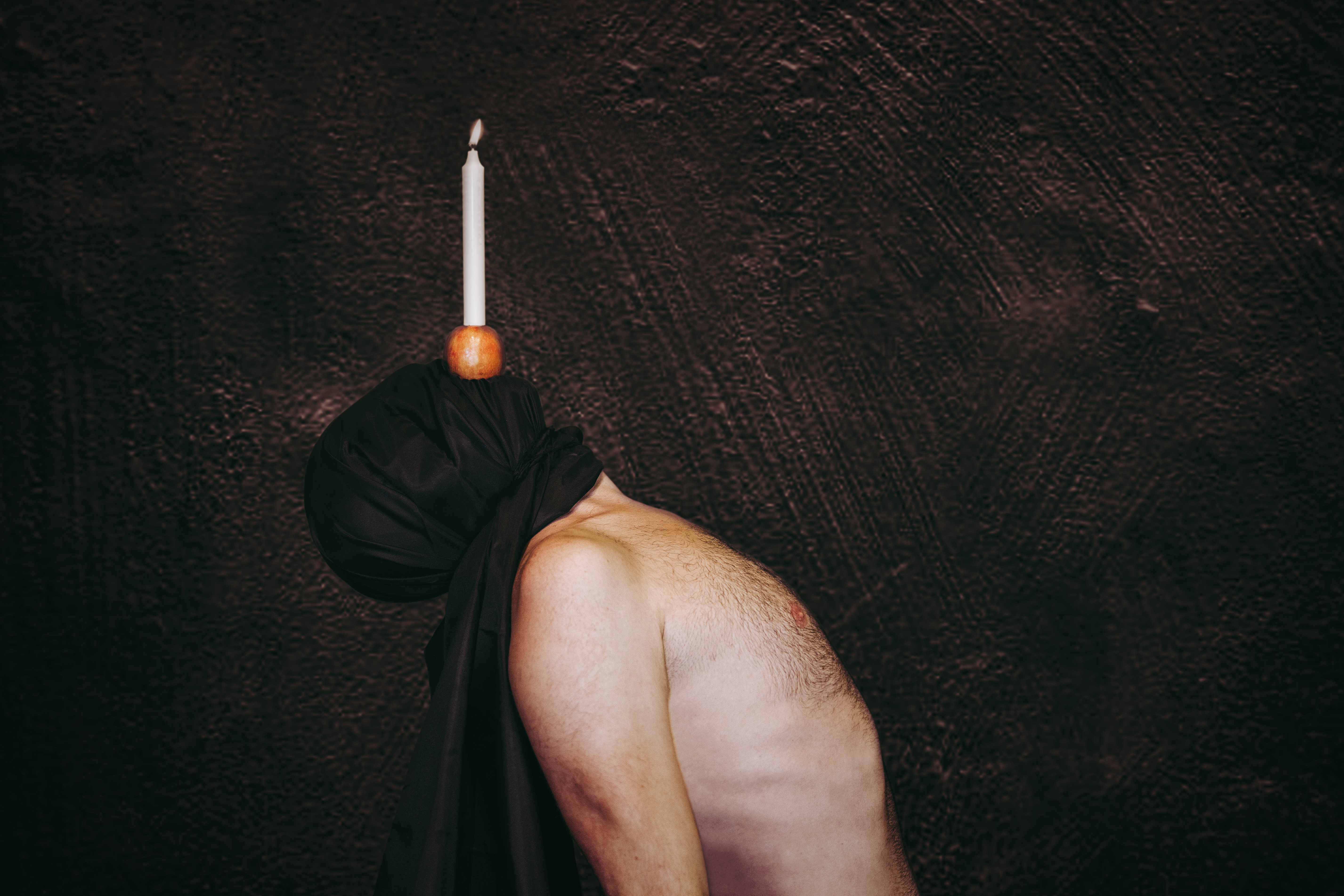 Pierce Starre (They/Them) is a Liverpool based artist working across Live Art, Performance, Photography and Video. Their work predominantly explores their cultural experiences as a queer, working class, neurodivergent individual with Deaf parents, within a broader social and political context. Their artworks provide the viewer with an opportunity to be immersed within an embodied experience, creating a platform for connection, reflection, and discussion. Pierce has received commissions from METAL Culture, Heart of Glass, DADAFest, Unshut Festival, Vivid Projects, Liverpool Independents Biennial, Word of Warning and Disability Arts Online and has shared live performance work as part of ]Performance Space[, Performance Platform, Venice International Performance Art Week and Perform Istanbul. Pierce also runs Performance N' Tha, an artist led platform that has developed national and international recognition as a vital platform supporting radical performance in the UK.
Image: Pierce Starre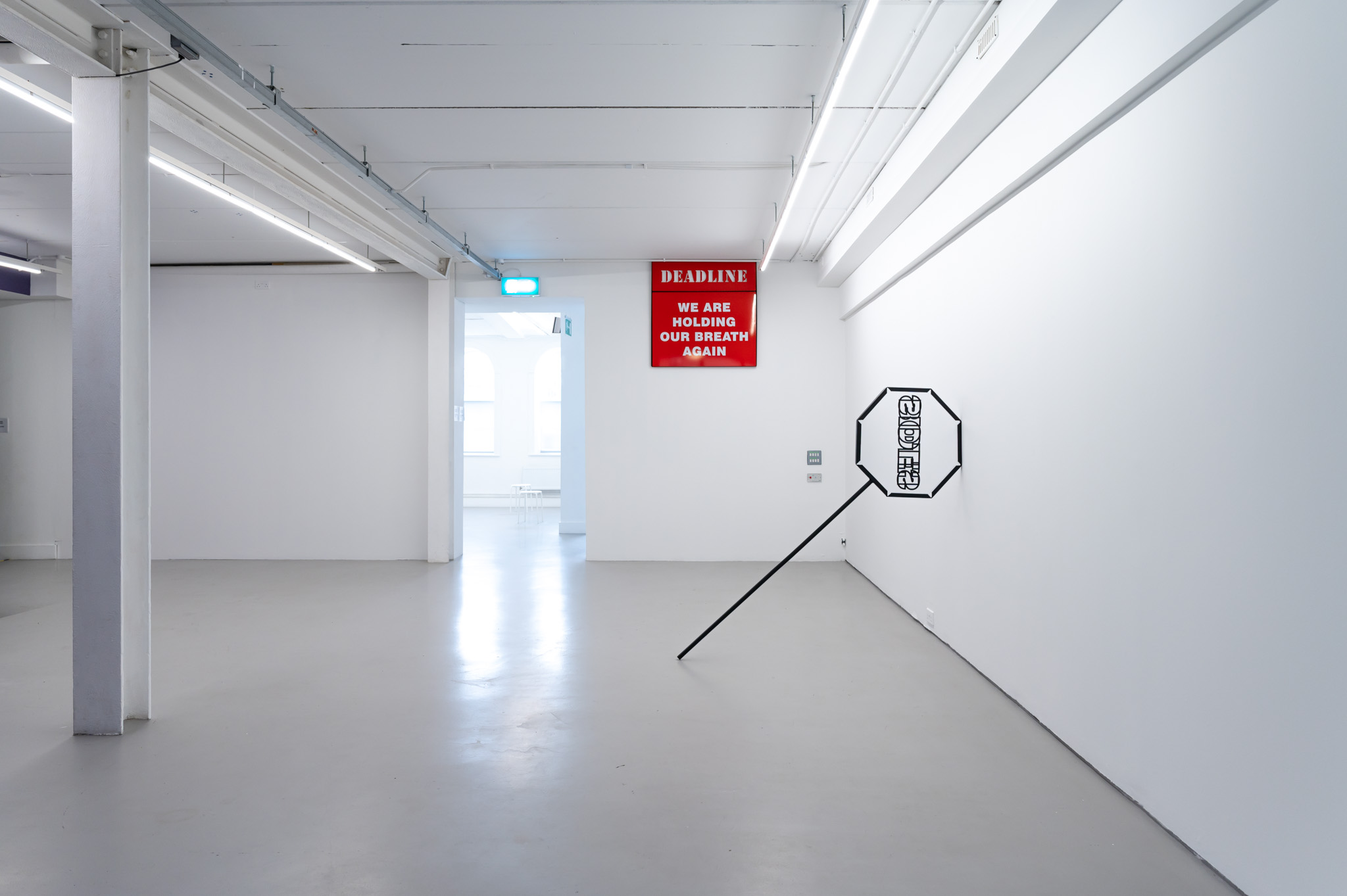 Niamh Seana Meehan is a visual artist based in the UK working in-between visual art, performance, writing. Her practice sets up sites to investigate the slippages involved with the translation of thought to text. Textual projects Niamh creates often wants to jump off the page to form rhythms, movements, or patterns for repetition. These qualities become catalysts for discussion and by implementing performative methods it enables them to anticipate their narrative. Will they be a performance, an audio work, a sculpture or remain textual? On-going interests within my practice include ambiguity, nothingness, doubts, and failure. Recently Niamh's practice has been centred around using floating as a methodology to think through things. Recent works include; Is it safe to float with Live Art Ireland and MONDAY TUESDAY WEDNESDAY THURSDAY FRIDAY, short residencies with Ps2.
Image: Niamh Meehan
---
ACCESSIBILITY
Reet Good will be accessible to all patrons, Performance N Tha will provide 2 x British Sign Language Interpreters for the duration of the screening, ensure all venues are disability friendly and accessible and that there is a designated quiet space for neurodivergent individuals.
QUAD will be providing limited tickets for the Reet Good screening to ensure capacity of spaces are in line with current Covid 19 guidelines. The event will take place in The Box cinema space. To ensure individuals with a disability are able to make an informed decision about attending the event, Performance N' Tha would advise contacting QUAD Derby more information, please contact the QUAD Box Office either by telephone on 01332 290606 (Open 11:30am – 8pm daily) or by email at info@derbyquad.co.uk
We are committed to making Performance N' Tha events accessible. If you have any disabilities, or specific accessibility requirements, please drop us an email at info@performancentha.com, or call us on +44 (0) 7916364698
---
SAFE(R) SPACES
Performance N' Tha is a queer and nuerodivergent led platform. We will be operating a safer space policy and will not tolerate any forms of discrimination or abuse. If anyone experiences any form of discrimination or abuse during the event please notify a member of the team immediately.
---
CONTENT WARNING
This event is suitable only for individuals aged 18 and over
All trigger and content warnings surrounding sensitive works will be outlined before the event is shown so our audiences can make an informed decision about viewing.
---
Reet Good is funded & supported by: